Starz is among one of the many popular channels on television today. The network has won countless Emmys, Critics Choice, and People's Choice Awards over the years. If you haven't already, you need to watch these amazing Starz Original Series!
Outlander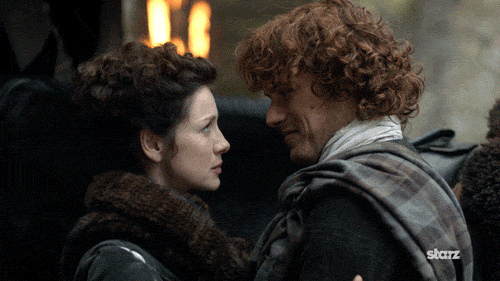 This is one of my favorite shows today on television! Outlander has had five seasons so far, and is confirmed for a 6th season. The show follows Claire Randall, a combat nurse from 1945, who travels back in time to 1743 Scotland. She uses her knowledge to survive the past and while doing so, is forced to marry Jaime Fraiser (the love of her life… eventually). Will she decide to stay in the past or return to the future? You have to watch the show to find out!
Howards End
Howards End is a mini-series created by Starz. Leading the show is Matthew Macfadyen (Pride & Prejudice) playing Henry Wilcox and Hayley Atwell (Captain America) playing Margaret Schlegel. The 4-episode tv series is based in 20th century England, and follows the Wilcox, Schelgel, and Bast families. Drama ensues when Mrs. Wilcox passes away and leaves her Howards End home to Margaret Schlegel.
American Gods
American Gods has to be one of the most interesting and mind-boggling shows today. The series starts with ex-convict Shadow Moon learning his wife Laura Moon has died in a car accident. Then, comes the mysterious Mr. Wednesday in the wake of this tragedy. But who is Mr. Wednesday really? Along the way, Shadow Moon learns there's a battle ensuing between the old gods and the new gods. The show is based on the books by Neil Gaiman. Currently, the show has 3 seasons under its belt.  
The Rook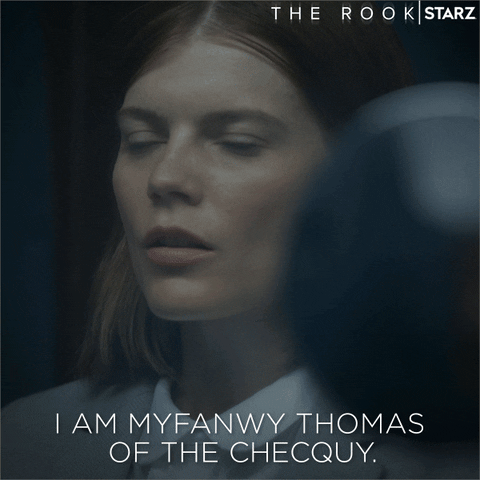 The Rook is a show with sci-fi, drama, and spying all rolled into one. This is one of Starz's newest series starring Emma Greenwell, Olivia Munn, Jon Fletcher, and many more A-list actors. The series follows Myfanwy Thomas, a person with extraordinary abilities who loses all memory of who she is. She comes to find that she is part of a secret agency for those with paranormal abilities, the Checquy. This show is not one to skip out on! 
The "Princess" Mini-Series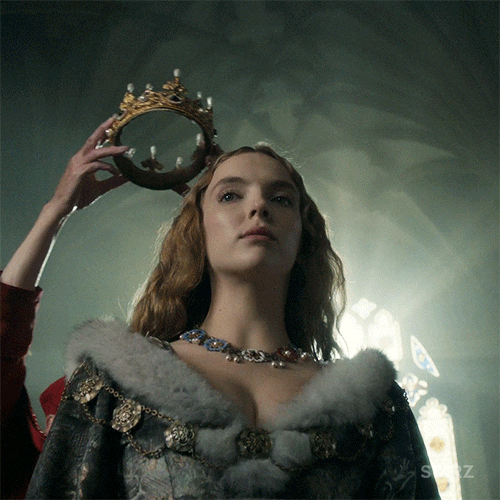 Starz has released three mini-series called The White Princess,  The White Queen, and The Spanish Princess.
The White Princess

is about the Queen of England's daughter, Elizabeth of York, and her marriage to Henry VII during the late 1400s.

In

The White Queen

, Elizabeth Woodville, Margaret Beaufort, and Anne Neville all want to sit on the English throne. But, who will prevail?

The Spanish Princess

is about Catherine of Aragon, the teenaged Spanish Princess who has her eye on Prince Henry (later known as Henry VIII).
Black Sails
This is a veteran Starz Original Series that aired from 2014-2017. Black Sails is a prequel to the novel, "Treasure Island". It follows Captain Flint's pirate crew as they try to take down England.
Camelot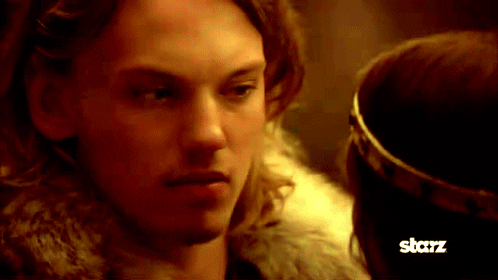 One of the reasons I watched this series was because it stars Joseph Fiennes (The Handmaid's Tale), Jamie Cambell Bower (The Mortal Instruments), and Eva Green (Penny Dreadful). The show follows the battle between Arthur (Cambell), the King's unknown son, and Morgan (Green), Arthur's Sister, for the throne of Camelot.
Power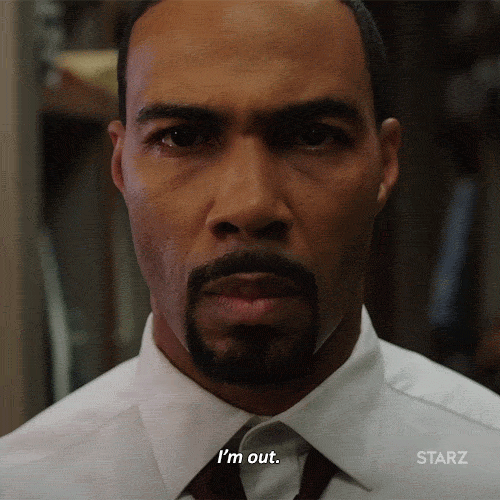 Power is one of the only crime dramas on Starz. Ambitious New Yorker James "Ghost" St. Patrick wants to turn his nightclub into a thriving Fortune 500 company. However, there's one obstacle, he's also a drug kingpin. Can he leave his criminal life behind to achieve his dream?
Power Book II: Ghost
This is the sequel to the Starz hit series Power. The show follows Tariq St. Patrick (played by Michael Rainey Jr.) and how he deals after his father's death and his mother facing murder charges. Will he chart his own path or follow in the footsteps of his father?
Now Apocalypse
Now Apocalypse is a one of a kind TV show. Ulysses and his friends navigate fame, love, and sex in modern-day Los Angeles. Ulysses has strange premonitions that make him believe that there's a monstrous conspiracy afoot.
Girlfriend Experience
The Girlfriend Experience Season 1 follows the story based on the 2009 Steven Soderbergh film. The first season is about a young attorney who is a high-end escort on the side. The second and third seasons expand on the premise of season 1, introducing you to the stories of Erica & Anna, and Bria. 
Sweetbitter
Sweetbitter, which came out in 2018, is a drama series based on the novel by Stephanie Danler. It's about a girl named Tess who starts to work for a restaurant in NYC, while discovering who she is and her voice. There's romance, drama, and self-discovery in the Big Apple in 2006. 
Ash vs Evil Dead
If you are into someone hilariously fighting evil and seeing lots of blood, and of course Bruce Campbell, then this is the show for you. In this series, evil returns 30 years after the events of Evil Dead.
Vida
Vida is about two sisters, Lyn and Emma, who return to where they grew up in Eastside L.A. after their mother passes away. They are left to run their mother's restaurant/bar and make a decision about what happens to the apartment building she lived in. Later, they find out that they barely knew their mother when it's revealed that she had been in a lesbian relationship and married to Vida for two years. The two sisters have to face their past while uncovering secrets about their mother.  
P-Valley
P-Valley follows the Autumn Night, Mercedes, and the other girls who work at the strip club in the Mississippi Delta. If you want a show that has it all – drama, violence, and romance – this is the show for you. 
If you can't decide what Starz Original Series to start watching, I highly recommend American Gods. However, you can't go wrong with watching any of these tv shows on Starz. If you don't have a Starz account, sign-up for a FREE TRIAL!