The HQ Trivia Craze
HQ Trivia was one of the most popular mobile apps of 2017, and it's still going strong. Created by the co-founders of Vine, Colin Kroll and Rus Yusupov, the app has exploded in popularity since its release on iOS back in October. This mobile app essentially allows anyone with a smartphone to become a contestant on an actual game show. HQ does this by connecting players with other real-life contestants, along with a live host. This allows each user to compete for a chance to win actual money. The rules of the game? Simply answer 12 multiple choice questions correctly and you'll win. The catch is, you only have 10 seconds to answer each question and the difficultly increases exponentially with each one.
Now that we've gone over the basics, lets take a look at what makes HQ Trivia so popular.
Live Hosts
One of the many things that keep players coming back for more are the vibrant host personalities. The primary host of HQ Trivia is none other than the "Quiz Daddy" himself, Scott Rogowski. Before becoming HQ's master of ceremonies, Scott Rogowski worked as a stand-up comedian in NYC. He also hosted his own comedy panel show titled "Running Late with Scott Rogowski." While Rogowski is the show's regular host, HQ keeps a small roster of guest hosts as well, including Sharon Carpenter, Casey Jost, and most recently, Sarah Pribis. Due to its immense popularity, celebrities have begun to take notice of the trivia app. Jimmy Fallon has posted videos of himself playing. Meanwhile, last Thursday, Jimmy Kimmel hosted the entire show.
Cash Prizes
One thing that separates HQ Trivia from just about every other smartphone app out there is the potential to win real money. At first, the cash prize started out as $100 per show, but as the popularity of the app exploded, so did the payout. In just a few months the daily cash prize rose from $100 to $1,200; today that numbers sits around $2,000. In addition, certain holidays and Sunday night shows give away a larger cash prize. The most recent Sunday night showdown had users playing for $10,000.
If you happen to win on any given night, you along with whoever else happened to win that particular show (which could be hundreds of people) will split the prize being offered. There is a slight restriction however, you must have accumulated a minimum of $20 before you're able to cash out. Even with the increased daily prize of $2,000, most winners will receive somewhere between $5 and $10, so you may have to win more than once to cash out. That being said, if you happen to win a particularly hard show, you could end up winning thousands of dollars.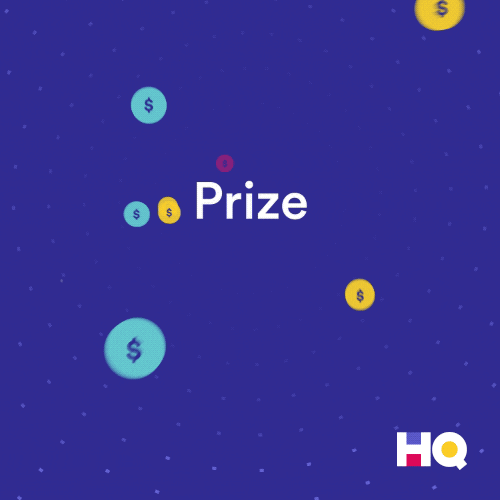 The Social Aspect
Perhaps the main thing that keeps HQ's dedicated fan base coming back for more is the fact that the game is simply fun to play. This is especially true if you find yourself playing with close friends and family members on a regular basis. There's nothing like progressing through each round of questions while everyone in the room frantically shouts out the answers. Even if you happen to be playing by yourself, you'll still feel a sense of accomplishment for each question you answer right. So the next time you run into a fellow "HQtie" you can brag about how you answered that "savage" question correctly or how you made it past the 10th question.
Stay tuned to our mobile apps channel for future news regarding the most popular iPhone and Android apps on the marketplace.
*UPDATE 3/28*
First announced this past Sunday, HQ Trivia will be hosting it's first ever sponsored game. Tonight's 9pm EST live-stream will be brought to you by Warner Bros' Ready Player One, an epic sci-fi movie directed by the legendary Stephen Spielberg. HQ Trivia has also confirmed the prize for tonight's game will be a whopping $250,000! That being said, there's still a lot of unknowns going into tonight's HQ Trivia. Will there be any ads or trailers playing during the game? Or perhaps HQ Trivia will feature Ready Player One inspired questions? Will the $250,000 prize be winner-takes-all or will it be shared among several winners? Looks like we'll have to wait until and see. Until then, enjoy the HQ Trivia – Ready Player One event trailer below.
Tomorrow @ 9p ET. Our largest prize EVER — $250,000.

Presented by @ReadyPlayerOne ? pic.twitter.com/VumLxB2jFB

— HQ Trivia (@hqtrivia) March 27, 2018